Introduction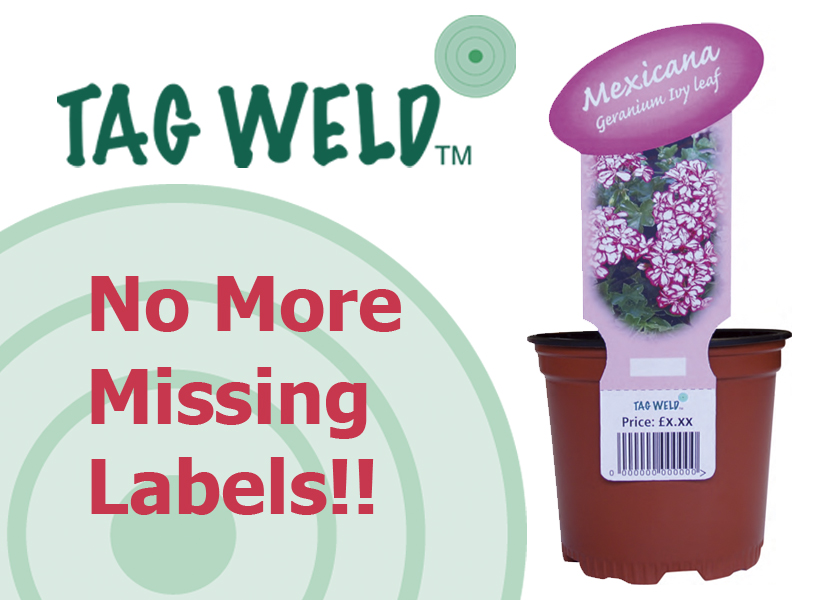 The TAG WELD™ system gives a secure fixing of plant labels to pots, preventing the possibility of labels being lost or customer tampering.
The rapid machine application attaches the label at the same height on every pot giving a uniform appearance for the retailer.
TAG WELD™ eliminates the need for a separate price or barcode sticker, with all the information on one pot label securely attached to the pot. The label can incorporate a perforated tear off section with the price/barcode if the plant is likely to be a gift item.
The system can be adapted to a variety of different label shapes and sizes. The patented ultrasonic welding method gives a fast secure and neat label fixing even when the pot is wet.
The TAG WELD™ label application system is patent protected and TAG WELD™ labels for use in the UK market are only available from PPC Labels.